A thoughtful yet easy gift idea for any athlete. The possibilities are endless on how it can be used.
This voucher could be applied in the payment of any of the following:
...
Heaps of options for a keen athlete in any field.
Note: Vouchers can only be used in one transaction and do not transfer to credit or change.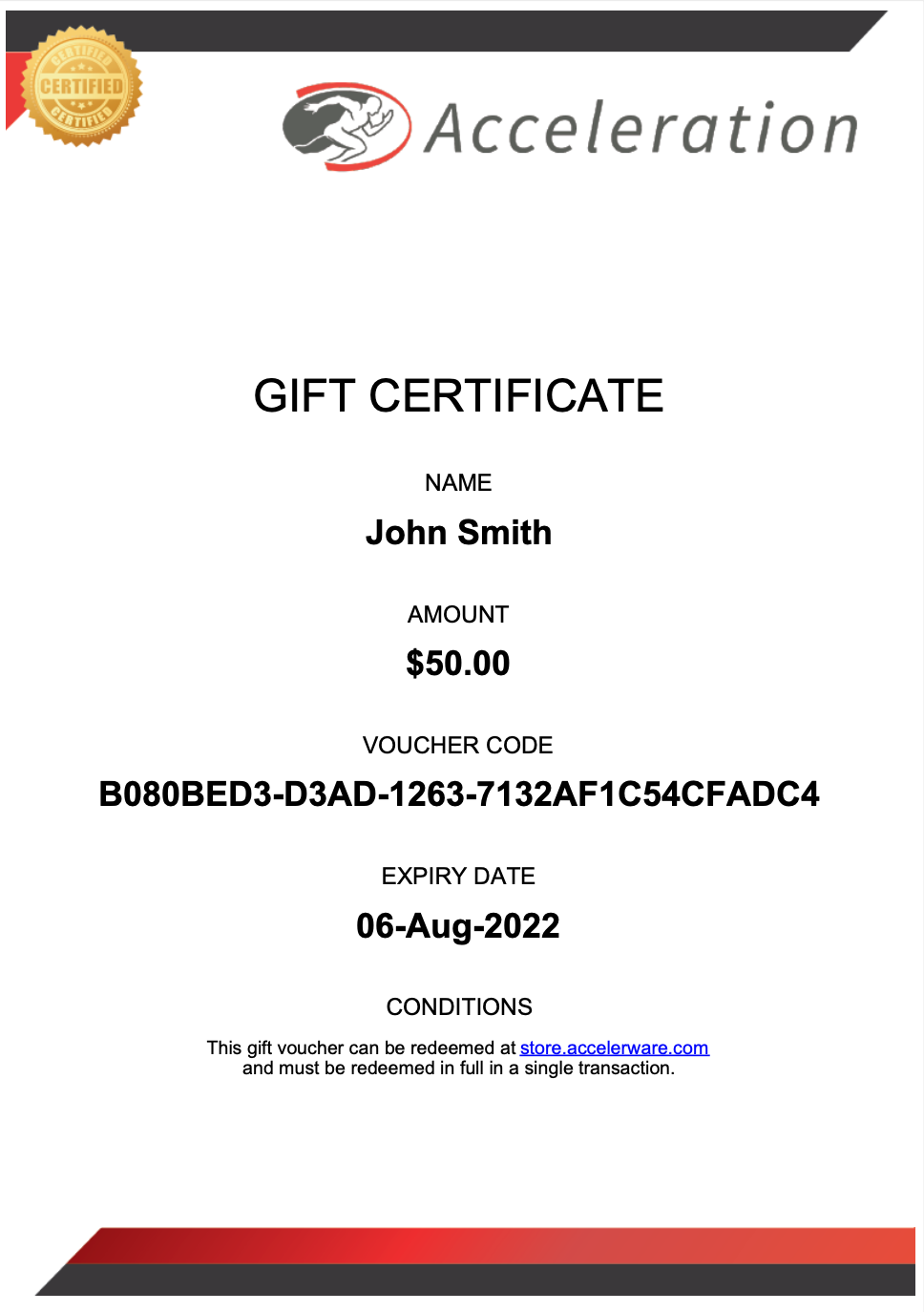 Your purchase of a voucher will include a decorated certificate to give to your respective recipiant.