Acclerations' Classic Black T-shirt is perfect for working out due to its light, breathable and comfy features.
50% cotton 50% poly
Part of the GREATNESS series:
Light weight.
Blends cotton and poly for softness and sturdines .
Heather fabric for unique printing results.
Top-Stitching gives it an athletic and sporty finish.
Ideal for training and activewear.
The adult sizes are men's.

Women can use the Youth Size chart for smaller sizes.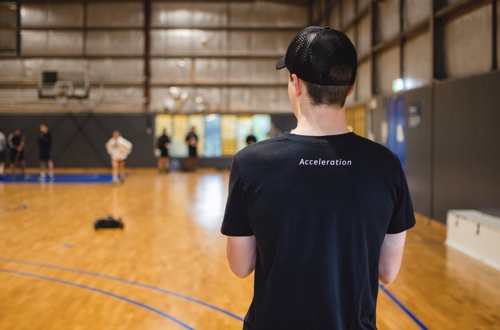 Questions?
Unsure which product is right for you email or ring us today.